We are very pleased to have these distinguished invited speakers attending the symposium:
Paul Hebert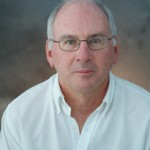 Paul Hebert has held faculty positions at the University of Windsor and at the University of Guelph where he is now a Canada Research Chair in Molecular Biodiversity. Over his career, Paul has served as Director of the Great Lakes Institute at Windsor, as Chair of the Department of Zoology at Guelph and as Chair of the Huntsman Marine Science Centre in St. Andrews. He is currently Director of the Biodiversity Institute of Ontario and Scientific Director of the International Barcode of Life Project. Over his career, he has led applications that have received more than $90M in research support and has published more than 400 papers, most employing molecular approaches to probe issues such as breeding system evolution, phylogeography, genome size evolution and species identification. He is a Fellow of the Royal Society of Canada and has received honorary degrees from the Universities of Waterloo and Windsor.
Sujeevan Ratnasingham

Sujeevan Ratnasingham is Informatics Director at the Biodiversity Institute of Ontario, University of Guelph and the Chief Architect of the Barcode of Life Data Systems (BOLD). He has a background in Computer Science from the University of Guelph with a focus on high performance computing and database analysis. Lately, his research has focused on machine learning approaches to sequence analysis and unsupervised clustering, most notably with the development of the BIN system, an effort to standardize and centralize the generation of molecular OTUs. He joined the Hebert lab in 2003 as one of the first researchers focused on DNA barcoding, providing bioinformatics support in the assessment of single gene markers to delineate animal species. His contribution to DNA barcoding has continued since then with the development and expansion of BOLD, development of high-throughput barcoding methods, and aiding in the establishment and implementation of standard markers for the barcoding of plants. As a member of the CBOL Database Working Group and CBOL Implementation Board, he has been heavily involved with the establishment of data standards and expansion of the barcoding community.
Tomas Roslin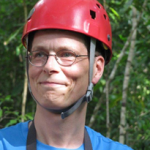 A native of Helsinki, Tomas Roslin completed his PhD in ecology in the Metapopulation Research Group in Helsinki, and a postdoctoral fellowship at the University of Alberta, Canada. He currently holds a faculty position as a Senior Lecturer in Agroecology at the University of Helsinki, Finland. His team studies the effects of habitat modification and climate change on terrestrial food webs. In much of this work, the group has used DNA barcodes for accurately describing web architecture, investing special emphasis in one of the presumptively simplest food webs on the globe, that of the Zackenberg Valley in Northeast Greenland. With a total terrestrial fauna and flora of less than 500 and 200 species, respectively, this community allows the comprehensive barcoding of all its members – and is transforming our view of how arctic food webs are structured.
Natasha de Vere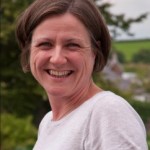 Natasha de Vere is Head of Science at the National Botanic Garden of Wales and a Senior Lecturer in Botany at the Institute of Biological, Environmental and Rural Sciences, Aberystwyth University. She is a botanist with particular interest in conservation biology (BA hons Biology, MSc Plant Taxonomy, PhD Plant Conservation Genetics) and also a qualified teacher with over 17 years of teaching and lecturing experience. Before taking up her post at NBGW she worked for six years as conservation officer for the Whitley Wildlife Conservation Trust, responsible for conservation research programmes within three zoos and three nature reserves in the UK and ten countries overseas, mostly in Africa. The main emphasis of her research is the conservation of Wales' biodiversity and, in a time of climate change, using Wales as a nationwide laboratory for understanding ecosystem processes. A major success has been DNA barcoding the whole of the native flora of Wales – making it the first nation in the world to achieve this. The project has now extended to Barcode UK and development of applications that use this resource for biodiversity conservation and to improve peoples' lives. A key current research area is using DNA metabarcoding to understand pollinator foraging preferences.
Inger Greve Alsos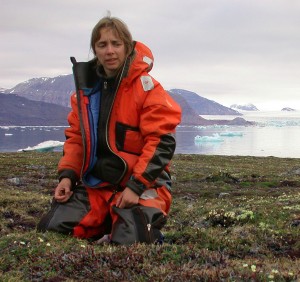 Inger Greve Alsos has more than 20 years of experience on arctic and subarctic flora, with special competence on dispersal and persistence of the more thermophilic elements in the amphi-Atlantic region, applying molecular as well as ecological methods. Her focus has been on effect of past and future climate changes on species persistence, dispersal, and extinction risk. More recently, with the advancement of DNA techniques, she has focus on ancient DNA analyses of lake and permafrost sediments. Currently, she is leading a project on ancient DNA of NW Europe, where one of the main aims is to explore the possibilities and limitation of genetic approaches to reconstruct effects of past climate change. Also, she is the deputy of the Norwegian Barcode of Life Initiative.
Tor Erik Brandrud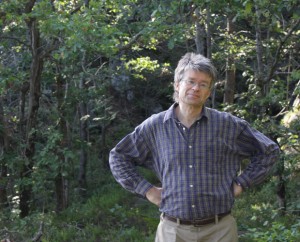 Tor Erik Brandrud is a mycologist and forest ecologist at the Norwegian Institute for Nature Research (NINA), Oslo. His major interests are fungal taxonomy and ecology, ectomycorrhiza, redlisting of fungi, and priority nature types of conservation/management concern. These interests meets in the study of calciphilous fungi groups in calcareous nature types which are hotspot-habitats for rare, little known and threatened fungi. He was co-author for a conservation plan for calcareous forests in 1989, and is now responsible for a state-of-the-art of these nature types as the basis for an Action Plan, almost 40 years later. He has performed taxonomic studies mainly on the huge mycorrhizal fungus genus Cortinarius, including phylogenetic/barcoding studies, and is part of European barcoding group for this genus, now having sequenced most of the known species on a European scale. With the many rare species in this group and the often few differential, morphological characters, the use of DNA (ITS) barcoding has been a revolution in the taxonomy of Cortinarius, – more than doubling the number of species (new estimates indicate the presence of 800-900 species in the Nordic countries). He is also working on the taxonomy and habitat-preferences on another large fungus genus, Entoloma, which are typical species of semi-natural grasslands. These species and their hotspot-habitats are heavily declining due to altered land-use.
Marie Davey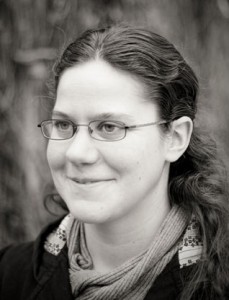 Marie Davey is a research fellow at the University of Oslo. She is a mycologist, botanist and molecular ecologist who received her PhD at the University of Alberta, Canada, and held postdoctoral fellowships at the Norwegian University of Life Sciences and University Centre in Svalbard. Her research interests are centred on plant-associated fungi. She is interested both in exploring overlooked and novel fungal biodiversity to help resolve the fungal tree of life, and in using metabarcoding approaches in molecular ecology to better understand the processes that structure fungal biodiversity in different ecosystems. Currently she is leading projects investigating the biodiversity of fungi associated with mosses and liverworts in Norway, and the ecological role and evolutionary history of a globally distributed fungal endophyte associated with spruce trees.
Christer Erséus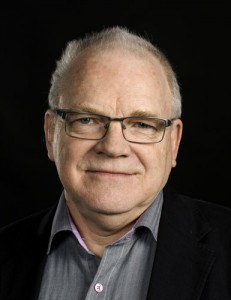 Christer Erséus is Professor of Systematic Zoology at the Department of Biological and Environmental Sciences, University of Gothenburg, Sweden. He received his PhD at the University of Gothenburg in 1980 and was Senior Curator, professor and Head of Invertebrate Zoology at the Swedish Museum of Natural History, Stockholm from 1979-2004. Erséus has focused his research on the systematics of oligochaetous annelids (Clitellata) since 1974 and has been involved in and led several projects supported by the Norwegian and Swedish Taxonomy Initiatives.
Kristian Hassel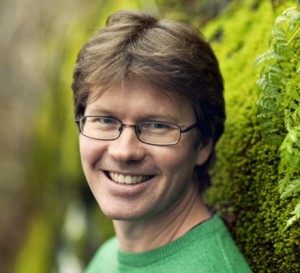 Kristian Hassel is associate professor and Head of herbarium TRH at the NTNU University Museum. He is a botanist with particular interest in bryophyte biosystematics and ecology and he is teaching floristics at NTNU Department of Biology. He is leading the work on evaluation bryophytes for the Norwegian red list and is the President of the Nordic Bryological Society. The main emphasis of his research is the biodiversity and history of the bryophyte flora at northern latitudes. This involves metabarcoding and macro fossil studies of lake sediments, current effects of climate change in the Arctic (Zackenberg and Kobbefjord at Greenland), as well as studies on species distributions (phylogeography and species distribution modelling) and speciation processes in Sphagnum. Conservation and restoration of mires in relation to carbon fixation is of growing interest. Through the Norwegian species initiative he aims at barcoding the main bulk of Norwegian bryophyte species.
Anders Hobæk
Anders Hobæk is a senior scientist at the Norwegian Institute for Water Research, and also adjunct professor in biodiversity/aquatic ecology at the Department of Biology, University of Bergen. With a background in freshwater ecology, he has wide experience with environmental issues and their effects on biodiversity. His main research interest has been in biodiversity issues from communities to population genetics, including phylogeography (particularly in the Arctic). Crustacean zooplankton has been a main focus, but he also works with benthic crustaceans and several marine invertebrates. He presently leads one project on little-known freshwater crustaceans, and collaborates in two other projects within the Norwegian Taxonomy Initiative.
Hans Tore Rapp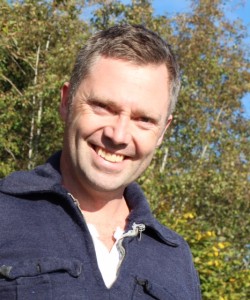 Hans Tore Rapp is a professor in marine biosystematics at the Department of Biology, University of Bergen. He is a sponge taxonomist and deep-sea biologist and his competence covers the taxonomy of a range of sponge groups as well as the diversity and ecology of sponges found in deep water habitats like boreal and arctic sponge grounds and deep-water coral reefs. He is currently a research group leader in the Norwegian Centre of Excellence in Geobiology in Bergen, a deep-marine research centre mainly focusing on the exploration of deep sea ecosystems like hydrothermal vents, cold seeps and seamounts found along the Atlantic mid-ocean ridges.
Elisabeth Stur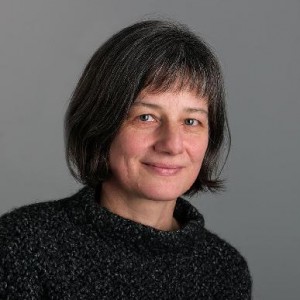 Elisabeth Stur has a PhD in biology from the Ludwigs-Maximilian University, Munich and is a researcher at the NTNU University Museum, Norway. She is an insect taxonomist working on morphology and molecular based taxonomy, species delimitation, species identification and biodiversity. Her research focus is in systematics and biogeography of Chironomidae (Diptera). She has been involved in DNA barcoding since 2006 and particularly in DNA barcoding projects on non-biting midges (Chironomidae) and other insects such as Ceratopogonidae.
Geir Søli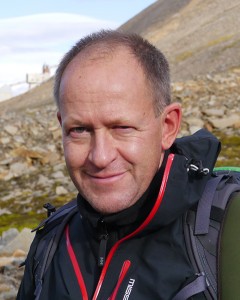 Geir Søli is associate professor at the Natural History Museum, University of Oslo. He is an entomologist with particular interest in Diptera, and his research has mainly been focused on phylogeny and systematics of fungus gnats (Diptera, Mycetophilidae). As part of his field work, he has wide experience from working in forest ecosystems in both tropical and temperate regions. The last four years, however, his interest has been drawn to Svalbard and the fauna of arctic Diptera. In the years 2002-2009 Søli held the position as head of the Natural History Museum's Department of Exhibitions and Public Services. Since 2010 he has been involved in and led several projects being part of the Norwegian Taxonomy Initiative.
Christiane Todt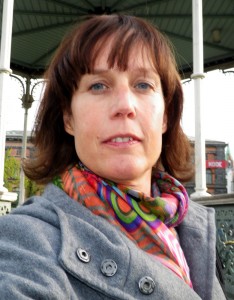 Christiane Todt is an expert on mollusk systematics, evolution and development and has a special interest in marine biodiversity. She currently works as a consultant for Rådgivende Biologer, a company in Bergen, Norway. She started her scientific career at University of Vienna, Austria. After a postdoctoral fellowship at The University of Maine in Orono, Maine (United States), she moved in 2006 to Bergen to study aplacophoran molluscs (Solenogastres and Caudofoveata). These worm-shaped marine animals are fascinating but little known, and Christiane Todt's work at the Department of Biology, University of Bergen, focused on morphological traits, developmental biology and phylogenetics. In 2009 she moved to the University Museum of Bergen, where she was employed as the local coordinator for the Research School in Biosystematics, ForBio. She continued her scientific work with a stronger focus on taxonomy and biodiversity of aplacophoran molluscs in Norway. A three years project funded by the Norwegian Taxonomy Initiative (2012-2014) mapped for the first time the distribution of aplacophoran molluscs in Norwegian waters and revealed an unexpected species-level diversity.
Endre Willassen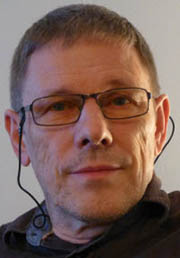 Endre Willassen is Professor of Zoology at the University Museum of Bergen, Norway, and has had curatorial responsibility for the Invertebrate Collections there since 1983. He was an early promotor for the DNA-barcoding initiative in Norway and a partner in the establishment of NorBOL. He has been supervising several barcoding projects on target organisms spanning from deep sea fishes over a range of invertebrate groups. He is particularly interested in systematics and in how DNA-barcoding contributes to new insights about the units of biodiversity, their taxonomies, distributions, and evolutionary histories.
Frode Ødegaard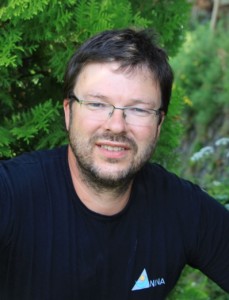 Frode Ødegaard is a senior research scientist at NINA, and collaborates with several national and international partners. He has 20 years extensive experience with temperate and tropical entomological projects on biodiversity and community ecology of insects in Europe, Panama, Australia and Papua New Guinea, on a broad taxonomical basis. He has published more than 30 papers in peer-reviewed journals, including high-ranked journals such as Science, Ecology Letters, Biology Letters and Conservation Biology, and numerous reports and popular articles. His extensive experience also includes involvement in several conservation working groups, being on the editorial board, as well as acting as reviewer for several journals. He also has a record of successfully communicating scientific results to the public through media including television, radio, popular scientific magazines and books and newspapers.