Is environmental DNA barcoding of water and benthos samples more effective than traditinonal methods in biological monitoring of freshwater ecosystems? This is one of the questions researchers at the NTNU University Museum, BIO, NINA, NIVA and ZFMK wish to answer in the project "Environmental barcoding av aquatic invertebrates (EBAI)".
A team from the project recently visited Rondane National Park where both water and benthic invertebrates were collected from the River Døråla. The invertebrates were fixed on ethanol while water was filtered through different filter types.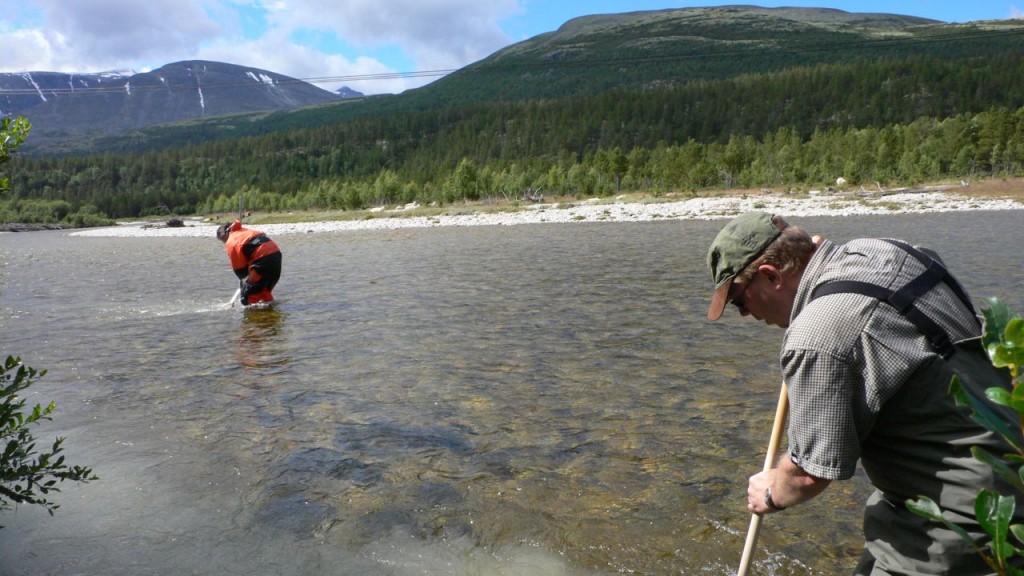 Terje Bongard (NINA) and Karstein Hårsaker (NTNU University Museum) performing kick sampling at Vollen. Photo: Torbjørn Ekrem (CC-BY).
Post doctor Markus Majaneva and PI Torbjørn Ekrem at the NTNU University Museum reports on a very successful fieldwork where not even strong winds and rain could stop filtering of the water samples in the mobile laboratory (in the back of a car). The first results from the experiments are expected towards the end of 2015 or the beginning of 2016.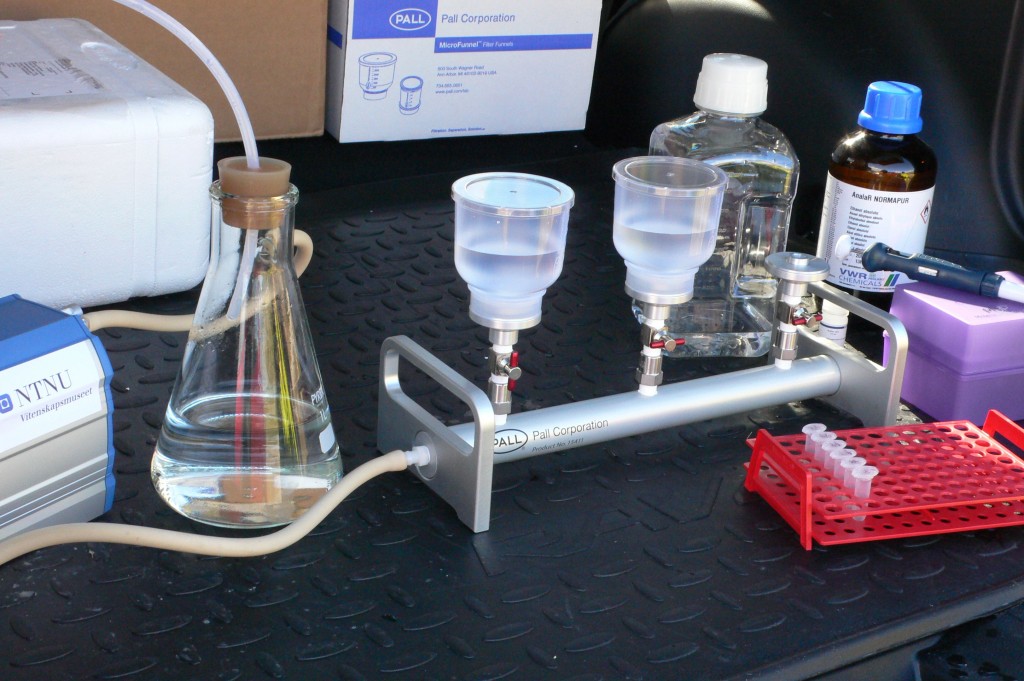 Filtering water. Photo Torbjørn Ekrem (CC-BY).
The project is funded by the Research Council of Norway and the Norwegian Environment Agency.