The NTNU University Museum is pleased to invite you to a new workshop on DNA barcoding. The workshop will take place at the Museum's Department of Natural History in Trondheim 25-27 March , 2014.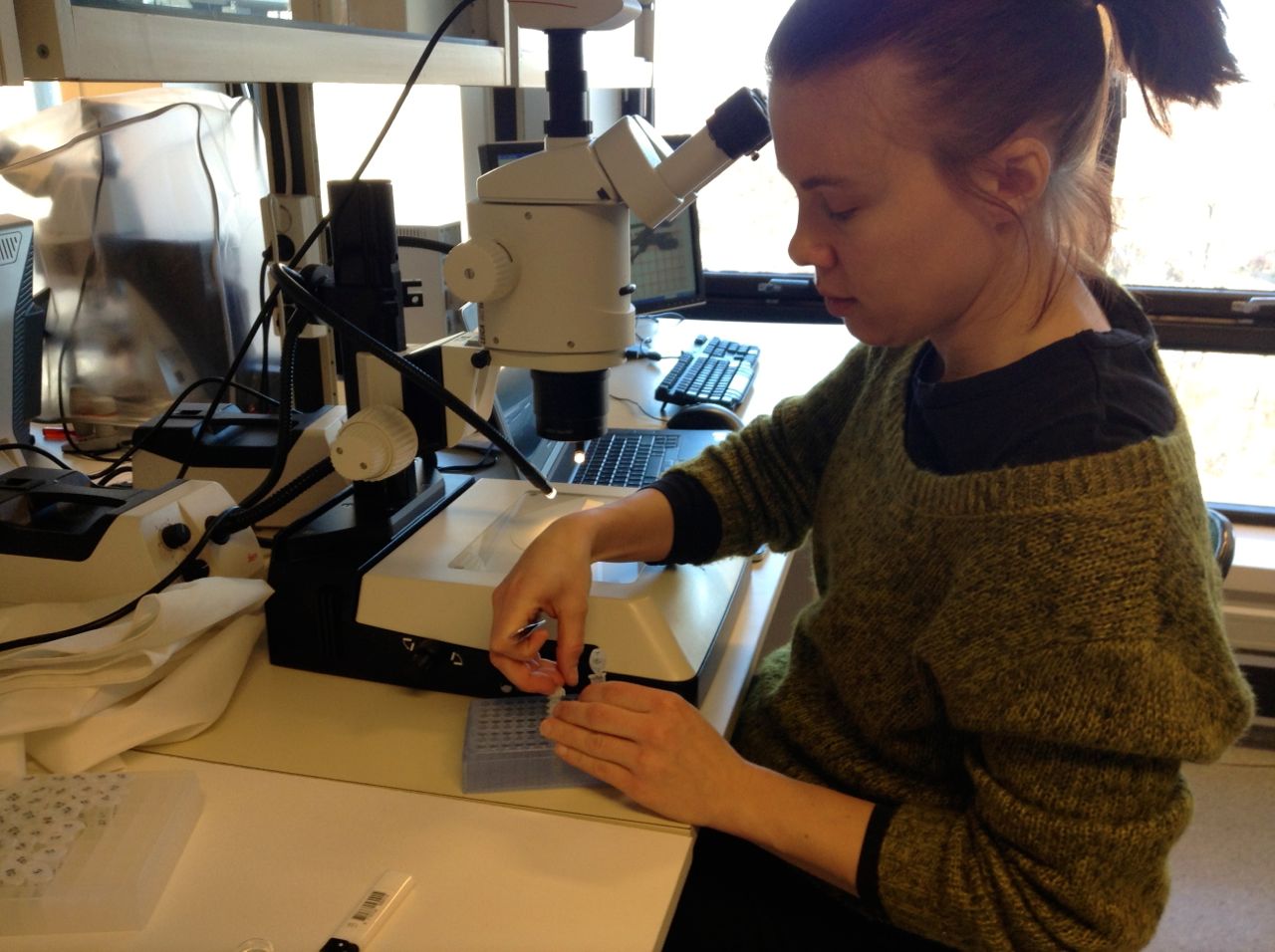 The aim of the workshop is to give the participants practical and theoretical knowledge about the use of DNA barcoding in biodiversity studies. Most of the time will be used for practical work on material from own projects. There will be introductory lectures on all topics. A program is available here: Program workshop.
The workshop is funded by NorBOL and will cover travel costs (cheapest option), hotel and food for one person per ongoing project. All participants must bring material for DNA barcoding or DNA sequences and associated data for uploading to their own project in BOLD. Animals, plants or fungi from Norway are relevant for barcoding through NorBOL, especially material from inventory projects with funding from the Norwegian Taxonomy Initiative. The number of participants will be limited to 15, and it is a good idea register early.
Registration is done via e-mail to Elisabeth Stur (elisabeth.stur@ntnu.no) by February 23.
Your email must include:
Name, address and contact information.
If you need accommodation.
How many individuals of which group(s) you plan to process during the workshop.
What topics you want to learn more about (multiple choice possible):

Structure of the Barcode of Life Data Systems (BOLD, www.boldsystems.org)  and how to start a new project.
Taking tissue samples, filling of sample plates.
Imaging and submitting photos to BOLD.
Submission of own sequences and trace-files to BOLD.
Sequence/diversity analytical tools in BOLD.
We hope that many of you have the opportunity to attend!
Elisabeth Stur & Torbjørn Ekrem
NTNU University Museum, Department of Natural History, Erling Skakkesgate 47A, Trondheim (see map)